Radiant Glow Anti-Oxidant Day Moisturizer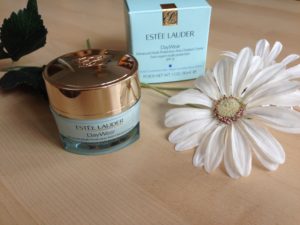 Organic Aloe Vera accelerates skin regeneration and promotes new skin cell growth while anti-oxidant protects and hydrates to restore firmness, elasticity and radiance. Vitamin C turns back the clock by increasing the production of collagen to reduce fine lines and wrinkles. Radiant Glow moisturizer infuses your skin with nutrients like potassium that energize healthy skin and soy to even out tone. You'll notice the difference right away! Invigorate your skin with a healthy glow that is alive and vibrant.
---
Rest and Repair – Anti-Oxidant Night Cream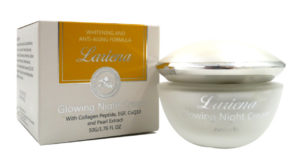 Time and the environment both work around the clock to damage your skin. Rest and Repair night cream is an important defense in your 24/7 protection arsenal. It works while you sleep to nourish and revitalize your skin. Rest and Repair absorbs deeply to strengthen skin and diminishes the appearance of wrinkles while restoring vitality to damaged skin cells and accelerating new cell production. Soybean and Vitamin A promote balance and skin tone as natural plant extracts combat free radical damage and algae extracts increase skin hydration levels. Your skin is bathed in relaxing lavender oils and hydrated by Vtamin E that restores firmness, elasticity and radiance. Rest and Repair hydrates your skin overnight. Your skin starts the morning refreshed and ready to face the day.
---
Wide Awake Anti-Oxidant Eye Cream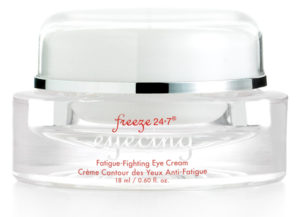 The deeply hydrating presence of Wide Awake smoothes and softens lines to help reduce puffiness and dark circles. You'll feel the soothing, coolness on contact as it repairs skin imperfections and brightens the look of your eyes. It comes in a unique dispenser, is soft and creamy for both day and night use, and won't streak or cake under make-up. The healing, softening and anti-inflammatory properties of Wide Awake will smooth the skin around your eyes for an alert, brilliant radiance that makes an observable difference.
---
Kissable Lip Plumper
Infused with cinnamon, clove, and ginger to increase circulation and stimulate collagen production, Kissable Lip Plumper makes your lips rounder and sweetens your kiss. Vitamin E softens and hydrates the skin and its glossy sheen makes it the perfect complement to any occasion with or without make-up. Kissable Lip Plumper makes your lips full, soft, and inviting. It tingles when applied and continues working after that to smooth and moisturize skin. The more you use it, the better it works.
---
Gift Set
You'll want to buy the gift set for a friend and yourself at this incredible price. Get all four products.